Logistics & Supply Chain Management
A one stop desk for all your logistics & supply chain jobs. Reliable, modern, and highly flexible, we plan and execute every job with care and precision. Stay focused on your core activity and leave the heavy lifting to us.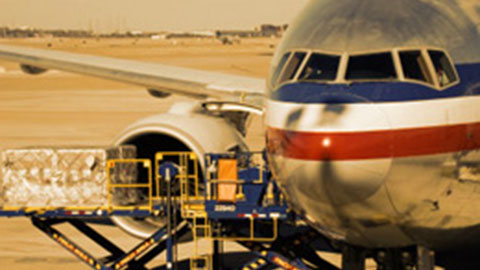 Logistics & Supply Chain Management
What is LSCM ?
A pluridisciplinary team of logistics and supply chain management experts ;
A great opportunity to demonstrate locally added values in capital projects, at minimum risks ;
A fully digitalized logistics and capital project management service ;
An international standards organization.
Who are we ?
LSCM is a 5PL service provider. We specialize in managing large scale and complex Engineering, Procurement, Construction and Infrastructure supply chain jobs.
LSCM gathers executive and operational managers that have served on major projects in the country for international companies of the industry.
Our mission ?
Critical logistics challenges faced on capital projects originate from various contexts depending on your location, your segment and the primary nature of your supply.
We believe it only makes sense for solutions to be sourced for locally, in priority.
Who would have believed that the answer to those challenges was somewhere else?
Overcoming supply chain complexities
Capital projects, particularly oil & gas, often lack in-house logistics expertise. Not being the major source of immediate expenses, it can, in revenge, become a major source of delays and therefore financial losses.
Most capital projects conducted so far in the industry are awarded to one major EPCI contractor, who will then subcontract significant portions of its scope to one or more 3rd party(ies) specialist(s).
In most frequent scenarios, logistics and supply chain schemes are unfortunately not designed in collaboration with each of the subcontractors, which leads to inefficiencies on the major contractors logistics.
To remedy to that problem, LSCM proposes a global logistics and SCM approach, in 2 manners :
SCM - Supply Chain Management
The inclusion of LSCM experts in your Project Management Team will ensure the design of the global Supply Chain system to fit the requirements of the project execution planning.
Most difficulties in the logistics met at destination have been generated at the origin, at the stage of PO issuance from EPC or contractor, vendor labelling, documentation preparation and shipping formalities.
They will also often be the result of inadequacy between the mediums/resources and the requirements imposed by the nature of the cargo/vessel and/or the project planning and scheduling.
With the coordination of LSCM, 90% of the most experienced operational problems and delays shall be avoided. In the case some would still happen, then the appropriate corrective actions would be taken and implemented immediately to resolve the immediate "crisis" and make sure they do not repeat.
PM - Contractors and subcontractors
LSCM can offer on each EPCI contract, the creation of a one stop desk for logistics and SCM matters, where all contractors could enquire from or inform others of upcoming operations.
This process has proven efficient on every occasion since we adopted it more than a decade ago. A centralized tracking system for project managers to visualize advancements and act on it.
This furthers visibility to new horizons, and not only is it reactive so that incidents such as damage are managed in a prompt and precise way, it also is proactive since delays are anticipated and predicted before hand.
Removing all and every intermediary between decision makers and information in a seamless and cost efficient way.
Scope & Methodology
Our work is focused on decision making. Hence, we advocate for an early inclusion for easier integration and better adaption. A tailor made consultancy that leaves no room for speculation.
LSCM offices around the world
Guinea
Ratoma - Centre, commune de Ratoma, Conakry, Guinea.
Mauritania
Villa 784, îlot A, Tevragh Zeina, Nouakchott, Islamic Republic of Mauritania.
Nigeria
19, Benghazi street, Wuse zone 4 Abuja, Nigeria.
Senegal
Immeuble Seydi Djamil, Av. Cheikh Anta DIOP, X rue Léo Frobenius, Fann Mermoz, Dakar, Sénégal.
Dubai
Office 503 - 48 ACICO Business Park - PQ Box 121746, Saeed - Dubai
South Korea
Hanjin Shipping New port logistics center Busan, Hanjin Newport terminal.
France
32 Rue Henri Farman, parc d'activités CDG, 93290 Tremblay-en-France.
Contact us
Do not wait any longer. Hit us with your question now, it's a few clicks away and we will get back at you as soon as possible.
Send us a message