Cloud Logistics Extranet Application Resource
LSCM has successfully integrated the use of modern technology to increase productivity within the supply chain management resulting in process up-time, furthered visibility and efficient risk management. CLEAR is a full fledged ERP, built upon years of experience and takes advantage of the latest available technologies as of today.
Request a demo
Find out how CLEAR can transform and facilitates your working methods.
Managing the Supply Chain
A 360° solution that covers the whole logistics, from procurement to delivery.
Plug & Play
CLEAR can integrate with your current systems and software using multiple data transfer formats, such as csv and excel, and could be extended to support custom formats.
Monitoring
CLEAR was designed with decision making in mind. While every progress and every job is tracked, it allows users to enable notifications for critical jobs to consolidate focus.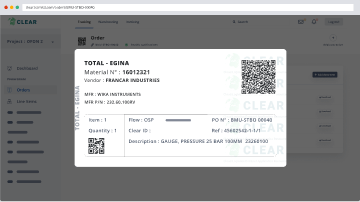 Extensive Tracking
While competitors are still managing crates and shipments, LSCM, with the help of CLEAR, manages orders at the item level. This is a must have for critical projects.
Agile Milestones
CLEAR has an agile and open tracking module that can adapt to your process. We use it to deliver goods all over the world for a broad range of industries with different needs.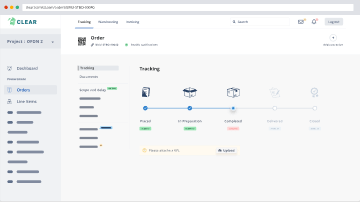 Legal
CLEAR was built with international law in mind. In that regards, with the support of HS Codes, and more, CLEAR helped us, and our clients, to successfully prevent any legal incident with customs clearance.
Real Time Data
CLEAR, with the process we laid out, will give you real time progress levels, and thus, will empower you to prioritize and prevent any major incident that could impact your project and work badly. Never will you be blindsided again.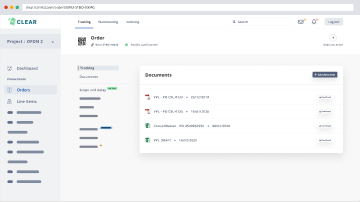 More than a software, a process
Interface with vendor
CLEAR has since it's first release on 2010 always supported an extended coverage. CLEAR consumes your BW (Business warehouse) file, or equivalent, to generate unique stickers per items for tracking purpose. CLEAR also consumes the VPL (Vendor Packing List) and consolidation files.
Permanent Tracking
With the help of CLEAR Mobile, all material is tracked upon each and every movement. This is not only useful for real time progress analysis, but also important for future projections; to learn and adapt.
Inspection
Material inspection is an important part in capital projects. LSCM has it's own team of inspectors and do on demand and per contract material inspection and technical inspection. We have dedicated multiple facilities for this and can adapt to your process if need be.
Documentation
Custom clearance is a critical part of any supply chain. With our on point tracking process, documentation is fully digitalized, reducing errors and promoting performance and efficiency.
Reporting
Supply chain should not become a concern to companies working on critical and capital projects. For this to happen, we have built in CLEAR a dedicated reporting module to help us extract the numbers that matter. Furthermore, we have our own IT team at the ready should you need custom reports.
Some of our references