Return to news
Technical partnership agreement with Sodexi (Air France - KLM)
Published on 25th July 2011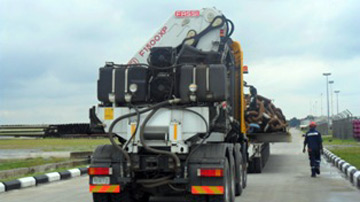 LSCM - Sodexi
This Technical partnership agreement between LSCM and Sodexi intends to complete the range of services available at LSCM, as well as to strengthen the high delivery standards of the company.
With this agreement, we believe that we are capable of adapting the always more demanding service expectations from the Oil and Gas industry operating in Nigeria, as much as other producing countries.
Air France – KLM is the 1st liner operating in Nigeria. Only liner offering a daily flight both into LOS and PHC.
All air-express shipments for the airline being handled by LSCM-Sodexi in the cargo hub in Roissy CDG, we have secured a long lasting edge on the service delivery standards and records. Given the investment strategy of both partners in Nigeria, we can be counted as primary logistics service provider dedicated to the Oil and Gas in the country.